Course Content
Goldtrowel can teach you to plaster (commonly known as Skimming or Skim) in just 1 day, however to master the art of plastering it will take much longer, so the truth is that the more it is practiced the better and more consistent you will get, during your 10 day plastering course with us, you will skim finish plaster a number of times, this will result in you being able to skim plaster to a paintable finish, to compliment this skill you will also learn and complete the other core plastering traits listed below.
What you can expect to learn from this Plastering Course
Application of Finish plasters to various background surfaces.
Understanding and usage of finish plasters
Reactions and effects of finish plaster.
Float brick or block walls ready for finish plaster
Understand uses and types of corner beads
Cut and fix standard decorative coving
Dot and Dab Plasterboard
Cut and fix skim beads, stop and float beads
Mix and apply sand and cement render
Prepare various backgrounds to accept plaster finishes
Understand backing coats and their uses
Lay floor screeds
Plaster repairs to wall and ceiling
Apply Artex and Plaster over Artex
Basic Pricing and Estimations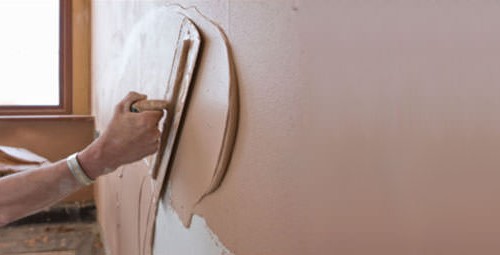 During training please feel free to ask any questions you have, we actually welcome your questions, and remember there is no such thing as a `stupid` question! your training will not be rushed, but be aware plaster waits for no-one, it sets when it sets, this is one of the key skills you will learn during your training, this is why you will be allocated your own room where the set times can be learnt and understood, the walls and ceilings you will plaster are of the same standard found in domestic homes, which truth be told are not flat, not square and generally out of shape, the difference between skimming plasterboard and skimming existing plaster of any type is huge.
Pre-course Study Guide and After Care Support
Before starting your course you will have access to our unique Goldtrowel Plastering film tutorials, which are purpose made films showing you step by step instruction,you get a lifetime access to these films, if ever you need to refer to them in the future. You will also have access to our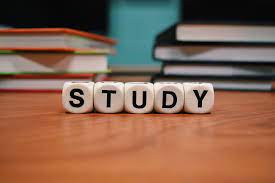 purpose made 83 page full colour illustrated training manual which you can download or print.
Upon completion of your course you can call our helpful and freindly staff if ever you need advice or guidance on any matter. Goldtrowel also offer and can supply plastering tools and equipment, ensuring you don`t waste time and money on inferior tools, this package is unique to Goldtrowel students.
10 Day Plastering Course - Content Breakdown
Monday
In depth discussion and demonstrations of plasterboard and board types, and how to correctly plasterboard ceilings, including plaster boarding around RSJ`s, and fire prevention requirements.
Fixing plasterboard to timber joists, types of plasterboard fixings, cutting and shaping plasterboard, uses and purposes of scrim tape, scrim joint your plasterboard.
Discussion and demonstration on applying finish plaster to plasterboard and existing plastered ceilings, then apply a 2 coat skim finish to your newly plaster boarded ceiling, using the correct method and procedures.
Tuesday
In depth discussion and demonstrations of mixing and applying backing coats, traditional sand and cement / Gypsum coats (float) coats, applying scratch coats and backing coat to solid wall/s, use of screeds when floating, ruling techniques `free ruling` and `bead ruling`.
discussion and demonstration in rubbing up and devil floating backing coats.
Discussion and demonstration on Angle beads, setting techniques and fixing of angle (Render) beads to full length external and/or window.
Wednesday
Discussion and demonstration of scrape back and cut-back of your floated wall/s, ready for skim plaster finishing.
Discussion and demonstration of applying finish plaster to flat walls and window walls, apply 2 coat finish plaster to your previously floated wall/s.
Discussion and demonstration regarding repairs to ceilings and walls, carry out plaster repairs to ceiling and wall.
In depth discussion concerning quantities and coverage of materials used in plastering.
Thursday
Moving to a different room, you will be re-skimming over previously plastered wall/s and ceiling, this will combine your skills learnt on days 1 and 3.
Discussion and demonstration on the use of `skim` beads, cutting and fixing these angle beads to the wall/s externals.
Friday
Discussion and demonstration of laying traditional sand and cement floor screed, using datums, floor insulation and dpm (damp proof membranes).
Discussion and demonstration about plaster coving, you will cut and fix coving to two walls incorporating acute and 90 degree internals and external end caps, clean fill and finish ready for decoration.
Week 2 - This week follows to a degree the same as week 1, but you will be moving into different rooms, with each room having its own unique problems, these differences highlight the skills required to successfully complete plastering tasks in different houses / environments, in addition to the skills learnt in week 1, you will learn new skills (traits) such as dot and dab, this is a very popular method of plastering and used extensively in the modern construction industry, this shows you how to stick plasterboard to the wall before applying your finish plaster.
Another new skill learnt in week 2 is the application of Artex, and how to plaster over it, Artex is a decorative finish used predominately through the 1970`s - 90`s, and although this is rarely used nowadays, there is still a lot of homes that still have it on both the walls and ceilings, it is a very common job for plasterers to overcome, you will be shown methods of how to plaster this successfully.
Lastly you will be learning how to quantify, select and price the job your doing, whether this is for your own personal plastering job or someone else.
Glossary
Skim - Finish - Set = All these words mean the same, they all refer to the final coat of plaster to a surface, ready for painting, this coat should be completed in 2 thin coats.
Float - Backing Coat - Scratch = This is the first coat of plaster that is put onto the raw internal wall (bricks, Blocks).
Scratch = This word refers to a backing coat that has been keyed.
Plastering = This word incorporates every aspect of plastering, the word is not a trait, and wrongly gets used to describe a job, for example, a wall that needs plastering actually may need skimming, or floating, or boarding, or all 3 traits.
Rendering = Rendering is the trait of plastering that gets done to the exterior of a building, conventionally this is done in sand and cement.
Plasterboard - Dryline - Dryline - Sheet rock (US) - Board = This is the gypsum core paper faced sheet board used over timber joists and studs to line the surfaces, most modern builds use this product favourably for speed and cost.
Artex = This is a brand name product used in the UK from the 1970s untill the turn of the century, although still available, it was used as a decorative finish on walls and floors, this was an economic way of finishing surfaces without the need for a skilled plasterer, most artex contained a small amount of asbestos, and so should only be worked with post application by competent plasterers.