Course Content
Goldtrowel can teach you how to lay bricks in just 1 day, however to master the skills required to successfully build masonry structures safely it will take much longer, so the truth is that the more it is practiced the better and more consistent you will get, during your 5 day bricklaying course with us you will lay mortar beds and lay both bricks and blocks a number of times, this will result in you being able to correctly lay bricks / blocks to a safe and good standard, to compliment this you will also learn and complete other core bricklaying skills listed below.
What you can expect to learn from this Bricklaying Course
Understanding footings and foundations
Setting out masonry structures inc cavity walls
Learn brick bond types and usage
Understand block types and uses
Build and understand building corners
Build and understand building piers
Mixing mortars and additives
Lay mortar beds for bricks and blocks
Understand brick types and uses
Lay and understand DPC's
Types of jointing and finishing
Plumb, level and range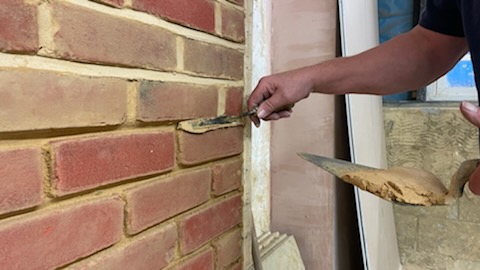 During training please feel free to ask any questions you have, we actually welcome your questions, and remember there is no such thing as a `stupid` question! your training will not be rushed, we know exactly how to get every individual to their best, you will be working in large open area's both inside and outside (weather permitting) so that you learn how the environment conditions affect your bricklaying, the bricks, blocks and other materials are of the same standard found in everyday construction builds.
Pre-course Study Guide and After Care Support
Before starting your course you will have access to our unique Goldtrowel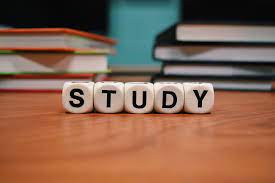 purpose made full colour illustrated training manual which you can download or print.
Upon completion of your course you can call our helpful and friendly staff if ever you need advice or guidance on any matter. Goldtrowel also offer and can supply bricklaying tools and equipment, ensuring you don`t waste time and money on inferior tools, this package is unique to Goldtrowel students.


5 Day Bricklaying Course - Content Breakdown
Monday
Introduction to and the use of tools
Gauging & mixing mortars
Loading & setting out the site with materials
Trowel techniques and laying the bed joint
Buttering brick joints
Building corners plumb and level
Laying to the line & various pointing techniques.
Each technique is demonstrated before you proceed with your first practical exercise. With this day over you would have built a single skin brick wall in Stretcher Bond with returns and piers. Correct footings for walls are also discussed.
Tuesday
A demonstration of various brickwork bonds proceeds your practical exercise for today which will be to build a double skinned wall with a pier and a return.
We cover English Bond, Flemish Bond and a variety of Garden Wall Bonds. We also cover using creasing tiles and brick on edge coping.
Wednesday
We start with theory on damp-proof courses and cavities, building blockwork corners.
Thursday
Continues with cavity brick/block incorporating external brickwork and internal blockwork corners. The methods used are typical of new - build properties across building authorities within the UK. We show you how to use door/window profiles and close the cavities using a traditional vertical dpc or cavity closure.
Friday
Will involve finishing the brickwork on the module and setting the lintel with a cavity tray and weepholes. Laying a soldier course above the window is also covered.
Removal and cleaning of structures built, tools and equipment, end of course re-cap and distribution of course notes and awarding of Goldtrowel training certificate.
Frequently asked questions
Below are the most common questions that we get asked.
The ability to lay bricks and blocks to a DIY or home build standard. Also you will gain the vital information and knowledge that is paramount for your bricklaying to be built safely, and not have or develop faults or be dangerous.
Not a formal qualification. But you will get a Goldtrowel Certificate of training, this will list what aspects of bricklaying you have received in your training, and if you passed! there is no formal test, but your instructor will let you know if there any problems during training, the reality is that if you attend all your bricklaying days, and show your ability to apply these during training you will pass your certificate.
In short NO you should not. however this is not to say that you are unable to complete work to a standard that a customer might be happy to pay for, but we do not recommend or endorse anyone claiming to be a competent working bricklayer after just 1 weeks training.
No this course is a `hands on` practical plastering course. You will be in our bricklaying workshop throughout your course, we do have pre course paperwork available.
No, our course content is strategically designed to maximize your learning. But we do have other courses that specialise in just 1 or 2 traits of bricklaying, such as decorative walling or extension building.
We have a maximum of 10 people on this course. Although often there are 4 in each group of new starters, we have learnt from over 20 years of training, what group size works the best for the learner outcome.
The only thing you need to bring is suitable clothing. All tools and equipment are supplied for you during your plastering course, we only use quality tools and equipment.
This is the accordion body. It is hidden by default, until the collapse plugin adds the appropriate classes that we use to style each element. These classes control the overall appearance, as well as the showing and hiding via CSS transitions. You can modify any of this with custom CSS or overriding our default variables. Its also worth noting that just about any HTML can go within the .accordion-body, though the transition does limit overflow.
Glossary
Perp = Perps are the end side of a brick.
Bed = This is the mortar that bricks and blocks sit in or 'bed in'.
Mortar = This the mix of either sand and cement or sometimes lime that holds the bricks or blocks together.
Air brick = A brick with perforations to allow the passage of air through a wall. Usually used to permit the ventilation of underfloor areas.
Bat = A cut brick. A quarter bat is one-quarter the length of a stretcher. A half-bat is one-half.[1]
Bullnose = Rounded edges are useful for window sills, and capping on low and freestanding walls.
Cant = A header that is angled at less than 90 degrees.
Closer = A cut brick used to change the bond at quoins. Commonly a quarter bat.
Queens closer = A brick that has been cut over its length and is a stretcher long and a quarter-bat deep. Commonly used to bond one brick walls at right-angled quoins.
Kings closer = A brick that has been cut diagonally over its length to show a half-bat at one end and nothing at the other.
Coralent = A brick or block pattern that exhibits a unique interlocking pattern.
Corbel = A brick, block, or stone that oversails the main wall.
Cramp = Or frame cramp is a tie used to secure a window or door frame.
Creasing tile = A flat clay tile laid as a brick to form decorative features or waterproofing to the top of a garden wall.
Dog leg = A brick that is specially made to bond around internal acute angles. Typically 60 or 45 degrees.
Dog tooth = A course of headers where alternate bricks project from the face.
Fire wall = A wall specifically constructed to compartmentalise a building in order to prevent fire spread.
Header = A brick laid flat with its width exposed
Honeycomb wall = A wall, usually stretcher bond, in which the vertical joints are opened up to the size of a quarter bat to allow air to circulate. Commonly used in sleeper walls.
Indent = A hole left in a wall in order to accommodate an adjoining wall at a future date. These are often left to permit temporary access to the work area.
Movement joint = A straight joint formed in a wall to contain compressible material, in order to prevent cracking as the wall contracts or expands.
Noggin = Infill brick panels in timber framework buildings
Party wall = A wall shared by two properties or parties.
Pier = A free-standing section of masonry such as pillar or panel.
Plinth = A stretcher that is angled at less than 90 degrees.
Quoin = A corner in masonry.
Racking back = Stepping back the bond as the wall increases in height in order to allow the work to proceed at a future date.
Rowlock = A brick laid on the long narrow side with the short end of the brick exposed
Sailor = A brick laid vertically with the broad face of the brick exposed
Saw tooth = A course of headers laid at a 45-degree angle to the main face.
Shear wall = A wall designed to give way in the event of structural failure in order to preserve the integrity of the remaining building.
Shiner = A brick laid on the long narrow side with the broad face of the brick exposed
Sleeper wall = A low wall whose function is to provide support, typically to floor joists.
Slip = A thin cut of brick, sometimes referred to as a tile[2]- used on internal spaces or in cladding systems.
Snapped header = A half-bat laid to appear as a header. Commonly used to build short-radii half-brick walls or decorative features.
Soldier = A brick laid vertically with its long narrow side exposed
Squint = A brick that is specially made to bond around external quoins of obtuse angles. Typically 60 or 45 degrees.
Stopped end = The end of a wall that does not abut any other component.
Stretcher = A brick laid flat with its long narrow side exposed
Toothing = The forming of a temporary stopped end in such a way as to allow the bond to continue at a later date as the work proceeds.
Tumbling in = Bonding a battered buttress or breast into a horizontal wall.
Voussoir = A supporting brick in an arch, usually shaped to ensure that the joints appear even.
Withe = The central wall dividing two shafts. Most commonly to divide flues within a chimney.