Weekend Plastering Courses.
This weekend plastering course teaches anyone the core plastering finishing skills, skimming is the final plaster before being painted, you will also learn how to correctly plaster board a ceiling, and lastly you will learn how to repair damaged walls and ceiling, and restore them to a finish ready for painting.
What you can expect to learn from this plastering course.
Apply finish plaster to various background types.
Preparation of backgrounds required to skim plaster finishes.
Finishing techniques for finish plaster.
Gain information regarding building regulations when plaster boarding.
Understanding of problems when working with plasterboard.
Repairing damaged ceilings and walls.
Understanding the uses of finish plasters.
Types and usages of sealers, primers and glues.
Understanding the plasterboard types.
Cut and fix plasterboard to timber joists.
Understand fixing types and laying patterns when plaster boarding.
Blending finish plaster to existing walls and ceilings.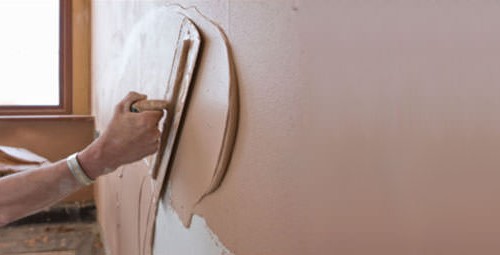 During training please feel free to ask any questions you have, we actually welcome your questions, and remember there is no such thing as a `stupid` question! your training will not be rushed, but be aware plaster waits for no-one, it sets when it sets, this is one of the key skills you will learn during your training, this is why you will be allocated your own room where the set times can be learnt and understood, the walls and ceilings you will plaster are of the same standard found in domestic homes, which truth be told are not flat, not square and generally out of shape, the difference between skimming plasterboard and skimming existing plaster of any type is huge.
Pre-course Study Guide and After Care Support
Before starting your course you will have access to our unique Goldtrowel Plastering film tutorials, which are purpose made films showing you step by step instruction, you get a lifetime access to these films, if ever you need to refer to them in the future. You will also have access to our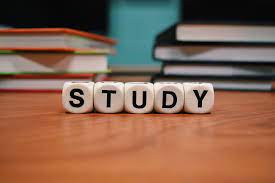 purpose made 83 page full colour illustrated training manual which you can download or print.
Upon completion of your course you can call our helpful and friendly staff if ever you need advice or guidance on any matter. Goldtrowel also offer and can supply plastering tools and equipment, ensuring you don`t waste time and money on inferior tools, this package is unique to Goldtrowel students.
2 Day Weekend Plastering Course - Content Breakdown
Saturday
Discussion and demonstrations of plasterboard and board types, and how to correctly plasterboard ceilings, including plaster boarding around RSJ`s, and fire prevention requirements.
Fixing plasterboard to timber joists, types of plasterboard fixings, cutting and shaping plasterboard, uses and purposes of scrim tape, scrim joint your plasterboard.
Discussion and demonstration on applying finish plaster to plasterboard and existing plastered ceilings, then apply a 2 coat skim finish to your newly plaster boarded ceiling, using the correct method and procedures.
Sunday
Discussion and demonstrations of re-skimming, plastering over different substrates, uses of additives, primers and glues.
Mix and apply a 2 coat skim finish over existing plastered wall, finishing techniques and trowel / spatula options.
Discussion and demonstration on how to repair damaged ceiling (holes) and / or damaged plastered walls, variations repair types.
Fix damaged wall and / or ceiling using various methods, finish the plaster .
Discussion and demonstration on thin coat angle beads, setting techniques.
Frequently asked questions
Below are the most common questions that we get asked.
The ability to plaster to a DIY or home standard. Also you will gain the vital information and knowledge that is paramount for your plastering work to survive, and not have or develop faults such as cracking, crazing, delamination.
Not a formal qualification. But you will get a Goldtrowel Certificate of training, this will list what aspects of plastering you have received in your training, and if you passed! there is no formal test, but your instructor will let you know if there any problems during training, the reality is that if you attend all your plastering days, and show your ability to apply these during training you will pass your certificate.
In short NO you should not. however this is not to say that you are unable to complete work to a standard that a customer might be happy to pay for, but we do not recommend or endorse anyone claiming to be a competent working plasterer after just 2 days training.
No this course is a `hands on` practical plastering course. You will be in our plastering workshop throughout your course.
No, our course content is strategically designed to maximize your learning. But we do have other courses that specialise in just 1 or 2 traits of plastering, such as skimming and plaster boarding.
We have a maximum of 10 people on this course. Although often there are 4 in each group of new starters, we have learnt from over 20 years of training, what group size works the best for the learner outcome.
The only thing you need to bring is suitable clothing. All tools and equipment are supplied for you during your plastering course, we only use quality tools and equipment.
Yes its no problem. Just let us know when booking.
Glossary
Skim - Finish - Set = All these words mean the same, they all refer to the final coat of plaster to a surface, ready for painting, this coat should be completed in 2 thin coats.
Float - Backing Coat - Scratch = This is the first coat of plaster that is put onto the raw internal wall (bricks, Blocks).
Scratch = This word refers to a backing coat that has been keyed.
Plastering = This word incorporates every aspect of plastering, the word is not a trait, and wrongly gets used to describe a job, for example, a wall that needs plastering actually may need skimming, or floating, or boarding, or all 3 traits.
Rendering = Rendering is the trait of plastering that gets done to the exterior of a building, conventionally this is done in sand and cement.
Plasterboard - Dryline - Dryline - Sheet rock (US) - Board = This is the gypsum core paper faced sheet board used over timber joists and studs to line the surfaces, most modern builds use this product favourably for speed and cost.
Artex = This is a brand name product used in the UK from the 1970s untill the turn of the century, although still available, it was used as a decorative finish on walls and floors, this was an economic way of finishing surfaces without the need for a skilled plasterer, most artex contained a small amount of asbestos, and so should only be worked with post application by competent plasterers.